You are here because you have finished a course of antibiotics and you know that antibiotics can affect your healthy gut flora. That's why you want to know the ways on how to restore healthy gut flora after taking antibiotics. 
Or perhaps, you didn't know the antibiotics' effects on your gut microbiome. But you are now experiencing bloating, constipation, diarrhea, or heartburn. They are signs of an unhealthy gut. Don't worry as you can restore your healthy gut by following these tips. 
How to Restore Healthy Gut Flora After Taking Antibiotics
1.) Boost Beneficial Bacteria with Probiotics 
Probiotics are good for you because they keep your gut healthy. They live bacteria that can replace the good bacteria in your body after taking antibiotics. Furthermore, they can balance the good and bad microorganisms in your body. 
There are many types of probiotics but most are coming from two groups: Lactobacillus and Bifidobacterium. The former can be found in yogurt and fermented foods. It can help with your diarrhea and may help in digesting lactose. The latter, on the other hand, is found in dairy products that can ease irritable bowel syndrome (IBS) symptoms.
2.) Consume Fermented Foods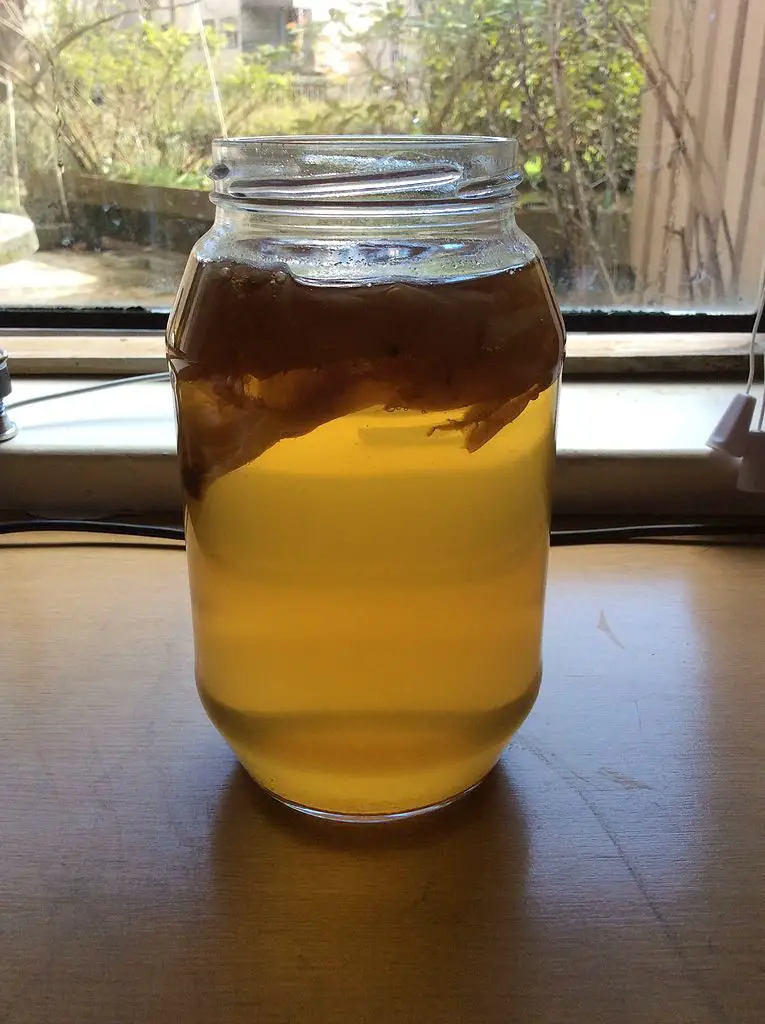 You can find various types of fermented foods. They would include cultured milk, wine, beer, kimchi, kombucha, sauerkraut, etc. 
Indeed, not all fermented foods contain probiotics as they undergo additional steps to remove the probiotics making them inactive. 
The most common foods containing probiotics are kefir, sauerkraut, miso, kimchi, and kombucha. 
3.) Include More Prebiotic Foods
Prebiotics are non-digestible parts of foods. They go through your small intestine undigested. 
In that case, they don't contain live beneficial bacteria, unlike probiotics. Rather, they are fermented only when they reach the large colon. 
The fermentation frees the healthy bacteria, thereby, increasing their number compared to the bad bacteria. 
Chicory, garlic, bananas, whole grains, and asparagus are known to promote gut health. 
4.) Eliminate Sugar 
While you are taking antibiotics, you are losing bad bacteria from your body. As a result, fungi will get busy causing a lot of side effects, like diarrhea and further infection. 
One of the strains of fungus that want you to take antibiotics as it can go live and prosper is Candida albicans. 
It thrives on sugar. Thus, without the good bacteria and you keep on eating sugary foods, Candida will flourish. Thus, while restoring your healthy gut flora after taking antibiotics, you should stay away from sugar or keep it to a minimum. Without a substantial food source, these fungi will not grow. 
5.) Meditate and Do Yoga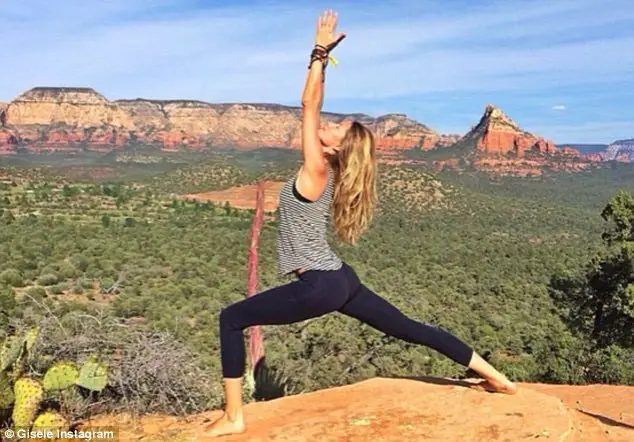 Or pilates if that is your thing. Meditation is known as a stress-buster so you can add it to your list of things on how to restore healthy gut flora after taking antibiotics. Stress can disrupt the bacteria in your intestines. No matter how long you are stressed out, it can still affect your gut health. 
That's why, if you wish to learn how to restore healthy gut flora, you must learn how to meditate and do some breathing exercises as they can help in managing your stress. 
You should also exercise regularly and make sure that you have at least 8 hours of sleep. They can also help in reducing your stress levels. 
6.) Drink Coffee 
Coffee? Why not? Coffee contains polyphenols, which are known antioxidants. They can provide fuel for your healthy gut. If you don't like coffee, though, drink green tea or eat berries and nuts. They all contain polyphenols. 
7.) Fast 
Yes, fasting is always beneficial. If you don't eat, you are not giving anything for the bacteria to feed on. 
Without food, the bad bacteria will starve quickly. The good bacteria, on the other hand, have longer doubling times. And that is how to restore healthy gut flora after taking antibiotics.
Thus, they are not affected by fasting. To know more about "doubling time," read this article.  
8.) No Snacks Please 
By avoiding snacking, you are increasing the intervals between meals. As a result, it gives your microbes a rest. It is like fasting. 
9.) Consume a Little Amount of Alcohol 
Alcohol is shown to boost gut diversity. But only in little amount. A large amount of alcohol can be bad for your healthy gut flora. 
10.) Stop Taking Non-Essential medicines 
Antibiotics have already destroyed your healthy gut flora. That's why you must avoid taking non-essential medicines, like antacids, tramadol for pain [link] and paracetamol, as these drugs can disrupt your good bacteria. 
11.) Exercise for 150 minutes Each Week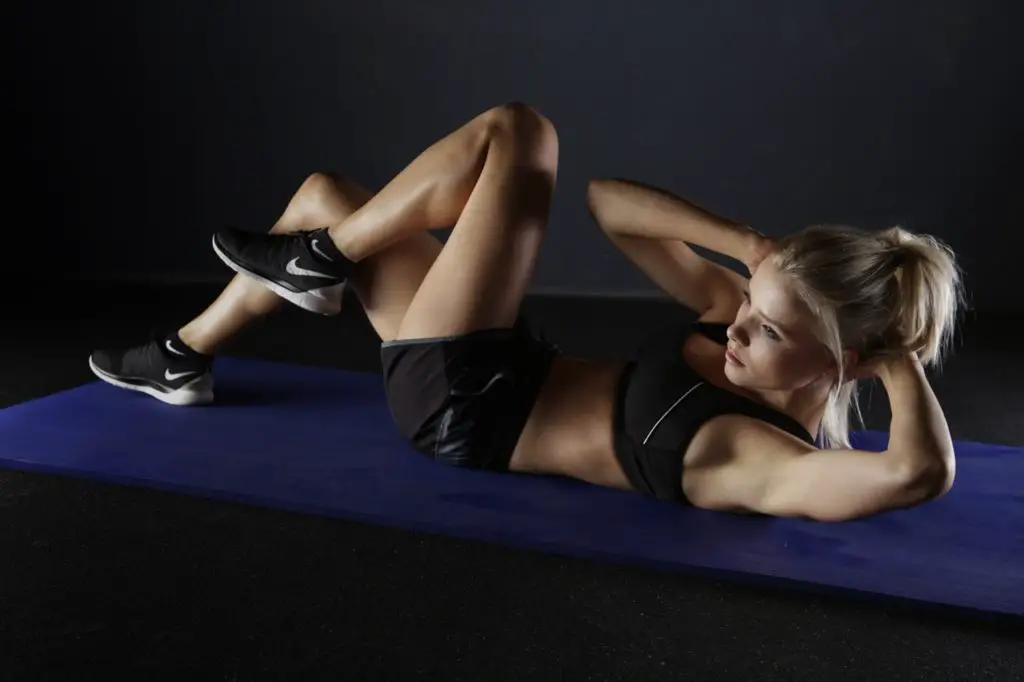 Regular exercise will not only manage your stress but it also has a direct effect on your gut health. Athletes have a variety of gut flora compared to non-athletes. 
12.) Get 8 Hours of Sleep 
Sleep can improve mood and gut health. In a study,  researchers found that irregular sleep habits can cause negative results to the gut flora. 
To help you sleep better, make sure to establish healthy sleeping habits. That is, go to bed and get up at the same time every day. 
13.) Throw Away those Cigars 
Cigarettes can affect your gut health, heart and lungs. It also increases your risk of cancer. Smoking alters your gut flora by increasing the bad bacteria while lowering the beneficial ones. 
14.) Drink Bone Broth 
Bone broth contains collagen. Why is it important on how to restore healthy gut flora after antibiotics? 
The good bacteria line your digestive tract. They protect the membranes, which are keeping the intestinal content on the inside so they will not leak. However, if you have more bad bacteria and fungi in your intestine, they can colonize the intestinal walls and poke holes in them. 
Thus, you need those members to be strong. To make that happen, you need more collagen. It is a type of protein that keeps your membranes together. If you don't like taking a collagen supplement, you can make bone broth and drink it. 
15.) Get Some Resistant Starch 
It resists digestion. It feeds the good bacteria, thereby, nurturing them. As a result, it can maintain gut lining integrity. 
Raw potato starch, unfrosted cashews, and raw green bananas are great sources of resistant starch. 
16.) Eat Slowly 
We always recommend it to help avoid GERD. Chewing food thoroughly will also promote full digestion while helping the gut in absorbing lots of nutrients from your food. In other words, it helps maintain a healthy gut. 
17.) Drink More Water 
Water is shown to provide beneficial effects on the intestinal lining. As you stay hydrated, you are promoting a healthy gut. 
18.) No Animal Products
While trying to restore your healthy gut flora after taking antibiotics, you should avoid red meat and fried foods. These foods are known to enhance bad bacteria growth. So, limit or stop taking them for at least two weeks. 
19.) Consume More Broccoli
It is rich in fiber and packed with glucosinolates, which are known to fight inflammation. They can also protect you against cancer. 
20.) Take Selenium 
It is one of the best minerals for gut health but most people ignore it when they look for ways on how to restore healthy gut flora after taking antibiotics. But this mineral can improve your gut's response to any inflammation. A deficiency in this mineral can increase your risk of bowel disease. 
Terminus 
These ways on how to restore healthy gut flora are simple to follow. And you can apply them all in your everyday life.