There's one huge difference between HMO and PPO plans. When comparing health insurance HMO vs PPO plans, it's not just about the cost of the plan. There are many things to consider when you find yourself wondering whether to choose HMO over PPO and vice versa.
Let's dive in.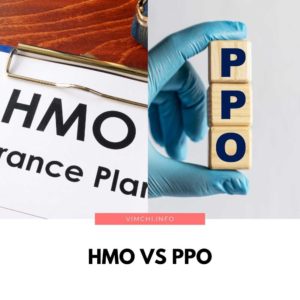 Health Insurance HMO vs PPO: What's The Main Difference? 
The major difference between HMO and PPO plans is the primary care doctor.
When you choose HMO, you have a primary care doctor. You and your family will see the PCD for most medical services.
If there's a need for you to see a specialist, you need a referral from your primary care physician.
It can be a hassle for some families to see a primary care doctor first before they see a specialist. However, some individuals or families don't care if they have to go through their PCD for their medical services.
It's all just a matter of preference.
When you do choose an HMO health insurance plan, the premiums are lower than PPO plans. Then again, each plan is different.
Thus, it's ideal that you study the details when you decide between the two plans.
Will Health Insurance Pay for a Hot Tub?
What is HMO?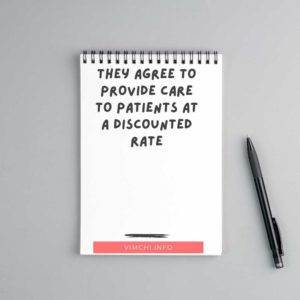 Health Maintenance Organization (HMO) is a network of health care providers. They agree to provide care to patients at a discounted rate.
But to keep the overall costs low, HMO plans require policyholders to choose a primary care physician. The doctor can refer you to a specialist when it's necessary.
This plan will only pay for your medical care if you receive it from the health care providers in the network.
However, during emergency care, an HMO plan may cover out-of-network.
Compared to PPO, HMO plans are less expensive. That's why it's an ideal choice if you want a plan with lower monthly payments.
It's also a better option if your preferred doctor is already in the network or if you want to receive care close to home.
Will Health Insurance Cover Wisdom Teeth Removal?
What is PPO?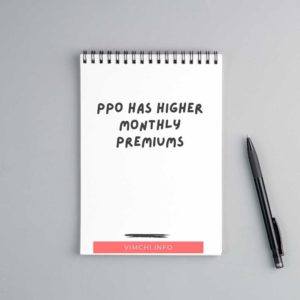 Preferred Provider Organization (PPO) is also a network of health care providers. These providers agree to provide you with medical care at a reduced rate.
However, this plan isn't limited to in-network providers.
It means that you can go to other doctors who are not in the network's plan or visit a specialist without a referral from the primary care physician.
If you are traveling, you can still get the care that you need wherever you are.
There are also more choices for laboratory service providers. If you need lab work done, you can just choose any provider which is close to your current location.
Thus, if you are looking for a health insurance plan with more flexibility, then PPO is a better option.
But the cost of visiting an out-of-network healthcare provider is higher than going to in-network providers.
Health Insurance HMO Vs PPO: Fees 
HMOs need copayment fees for each non-preventive medical visit. But deductibles are rare under HMOs. If you need to pay for copayments, the cost is minimal.
PPO, on the other hand, has higher monthly premiums. Furthermore, every plan has a deductible. If there are copayments, they are slightly higher than HMOs. It still depends on the plan.
Will Health Insurance Cover Breast Reduction Surgery?
Health Insurance HMO vs PPO: Insurance Claims 
If you choose to receive your medical care in-network, insurance claims are handled within the network. In that case, you don't have to file them yourself.
For PPO plans, you will have to file some insurance claims. It's especially true if you receive your care outside of your plan's network.
Why Would a Person Choose a PPO Over an HMO? 
The flexibility of PPO is one of the reasons individuals choose PPO over HMO.
It's also an ideal option if you travel frequently or you need care while you're away from your home.
PPO is also beneficial if you have a chronic condition or if you play certain sports.
You may also prefer PPO over HMO if you need specialist care because of your rare medical condition.
The ease of choosing specialists right away will also prompt you to choose PPO over HMO.
On the other hand, if you don't travel a lot or if you get medical care mostly in your home, then HMO is a better option.
Choosing the Right Health Insurance Plan 
When you search for the right health insurance plan, you need to perform thorough research. You may use licensed brokers to help you find the best plan for your needs.
Conclusion 
Comparing health insurance HMO vs PPO requires understanding every plan's pros and cons. And make sure to compare the benefits against your health care needs. Remember that every person has different healthcare needs. If you're not sure how to pick the best health insurance for your family, check this out.