What are the trace levels?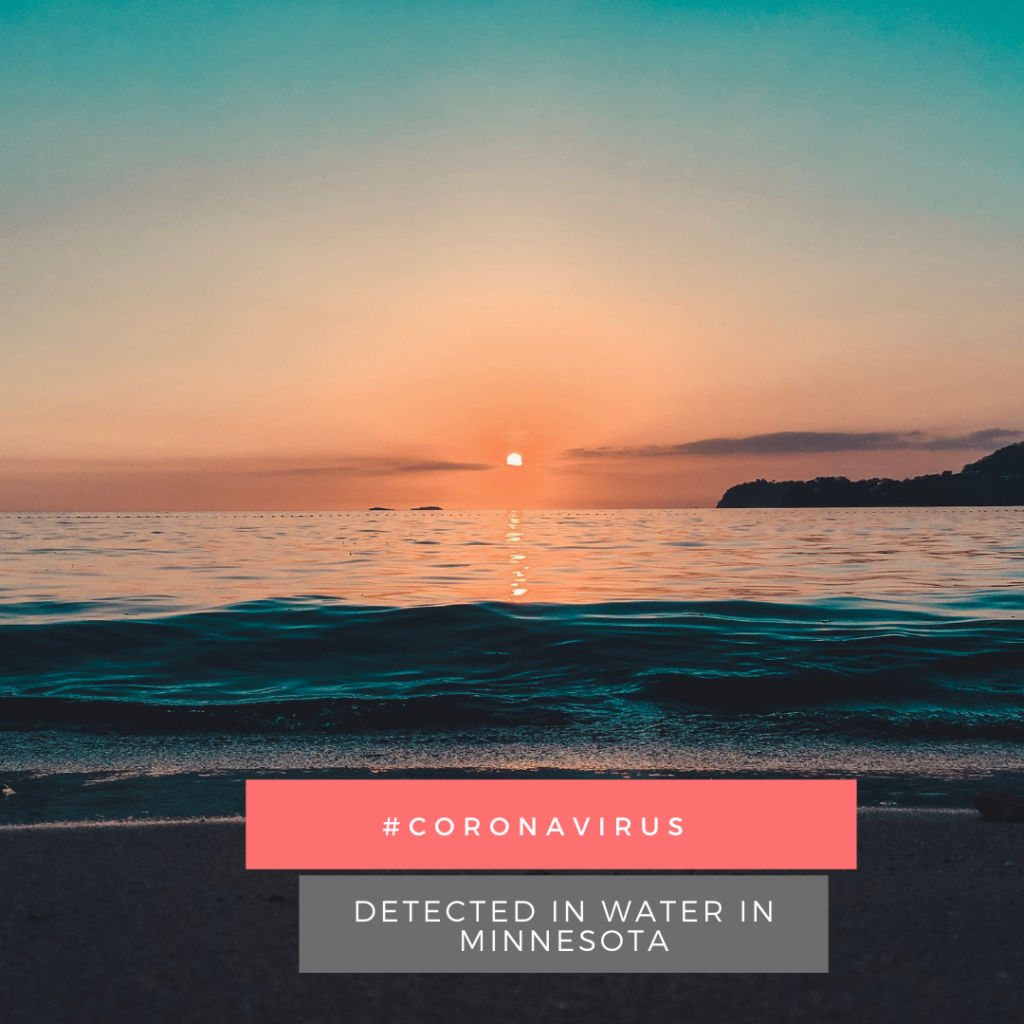 Since July 2020, scientists from the University of Minnesota Medical School are testing water samples at eight beaches in the Lake Superior. Out of 8 beaches, 4 were found to have coronavirus trace levels. 
A Detectable Level of Coronavirus in Water 
For the first time, researchers found a significant, detectable level of the novel coronavirus in samples of beach water. Brighton Beach, Franklin Park Beach, 42nd Avenue East Beach, and Lief Erickson Park Beach have detectable levels of SARS CoV-2 in the body of water over the weekends. 
Can the Virus be Transmitted Through Beach Water? 
There's no evidence that coronavirus in water can be transmitted. However, researchers now have clues as to how the virus spread in the community. 
The virus levels as shown in the results were within 100 to 1,000 copies per liter. They are 10,000 times lower than those found in wastewater, which is toilet water that goes to a drainage system to a facility for treatment.  
Scientists are still finding out the source of the virus. The Minnesota Sea Grant will further support the Medical School's monitoring of those beaches. They are working with experts in lake currents to help them find out more about the potential sources of the virus. 
Researchers urged everyone to wear masks and practice social distancing while going to those beaches. 
They also study the presence of the virus in raw sewage across Minnesota to help them determine the number of infected people in the community according to the virus in a sample. 
Experts believe that swimmers might have transferred the virus to the beach water. COVID-19 can still show in the stool of people with COVID-19 a month after their symptoms are gone. 
Beaches are contaminated by fecal matter because of human activity. The virus could end up in the water at the beach when people are shedding. 
As mentioned earlier, there's no evidence that the virus could be transmitted through water. However, people could get bacteria from water. 
Are We Going Back to Normal? 
2020 is almost ending. The novel coronavirus might still be around in 2021. That's why experts are saying that things might not go back to normal. 
Most of us are learning that the changes that happened this year might be permanent. That is, we might remain working from home going forward. 
We'll be visiting the grocery store less. However, we're forced to spend more as we try to buy in bulk. 
Wearing a mask might be just a part of our daily routine. Shaking hands will be less common. And daily interactions will rarely happen in person. Instead, we will opt to use a video conference. 
Change is temporary. However, what we have experienced with COVID-19 is a bit different. That's why experts urge people to stop expecting that the ending of it will soon come. 
Life consists of changes and adaption. We adapt well because we're humans. We're resilient. We may go back to normal again, but the normal will be different from January 2020.