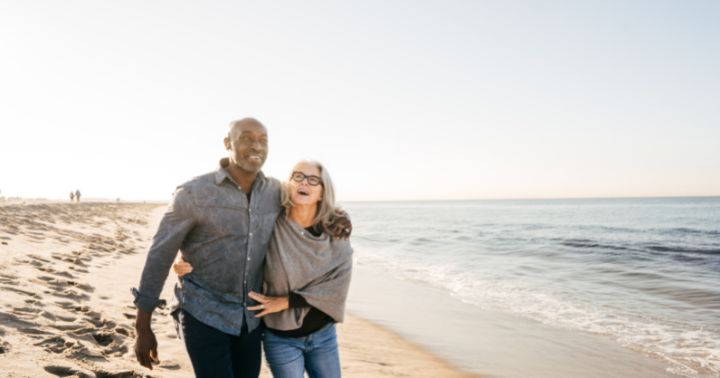 A life insurance policy has a purpose. It can replace your income, cover your debts or send your children to college.
However, if you're experiencing a life-changing moment, you may want to consider canceling it. For instance, you have already paid off your debt.
No matter what your reason is, it is easy to cancel your policy. But the overall process will vary depending on the type of policy you purchased.
Struggling to Pay for Life Insurance Policy
You may be experiencing financial struggles, right now. They can mean that you can no longer pay for your premiums.
Before you cancel your policy, you should remember that it is not the only option you have while you're struggling financially. There are various choices other than canceling it.
For instance, if your policy has built up enough funding, you may use the value to pay your premiums.
You may also request a new medical exam so you can be eligible for lower premiums. That is if your health has improved.
Consider lowering your rate of coverage. Talk to your insurer to know if it can reduce your death benefit.
And after you're back in better financial shape, you can request your coverage back to the original amount.
What is the Process of Canceling Life Insurance? 
The overall process is not intricate. You can cancel your policy at any time. But you should do it during the free look period.
It can last from 10 to 30 days.
If you realize that the policy you bought isn't right for your, simply call or write to your insurer to cancel it.
Yes, you will be fully refunded.
How to Cancel Term Life Insurance Policy? 
Term life insurance policy offers coverage during a certain period. Typically, it gives coverage in 10 or 20 years. The premiums for this type of insurance are low.
The coverage is simple. It'll pay the death benefit to the beneficiaries. There are no investment vehicles in this type of policy.
Canceling this type of insurance is easy. Just stop paying your premium or call your insurer to request the cancellation of your policy.
You may also need to fill out a form to terminate it.
How to Cancel Your Whole Life Insurance Policy? 
This type of life insurance is different from term life insurance because it never expires. The premiums are higher.
But there are investment components for this type of policy. It means that the premium you pay will be used to build up equity.
During your lifetime, you can withdraw the value of your policy.
When you cancel this type of insurance, it means that you are opting out. If you have built up enough funds, you may get a check from your insurer.
However, if you have been paying for it for a short term, it may not have enough time to build up cash value.
If your policy is older, you may cash in your policy. But if you think that the death benefit will be beneficial for your dependents, you could just use the cash value as collateral.
In this way, the death benefit is intact while giving you the cash that you need now, which is the main reason you are canceling your policy, right?
Although you can borrow money against your policy, you still have to repay it. If you don't, the accrued interest will be deducted from the death benefit.
You can keep your death benefits while paying a reduced monthly premium. But you have to make payments with an agreed amount.
Otherwise, your policy will just lapse.
Talk to your insurance agent to know the options you can have with your policy.
Alternatives to Cancelling Your Life Insurance Policy
Exchange Policy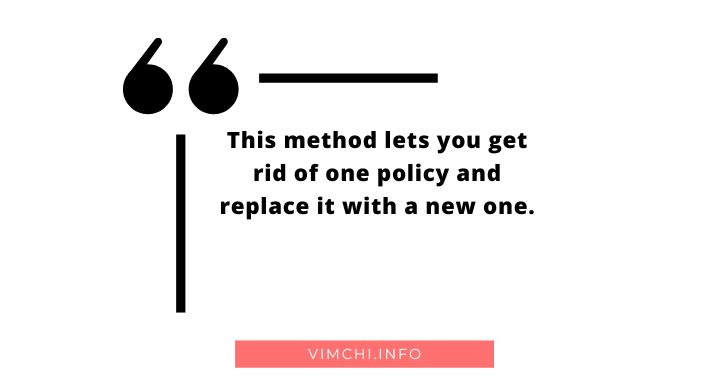 It is also known as the 1035 exchange. This method lets you get rid of one policy and replace it with a new one. Doing this method means you won't have to pay taxes.
This tax-free exchange lets you surrender your whole life policy, collect money and roll it over into a new policy, while avoiding taxes.
Sell Policy 
If you think that you no longer need whole life insurance, you can just sell it. This is a complex procedure but it is doable.
The only way to ensure that the transaction is smooth and legitimate is to find a broker who will buy it from you. The broker will give you offers.
Keep in mind though that the broker will get a commission for selling your policy.
In that case, the money you can get from selling it will depend on his/her commission.
This is a good option if you badly need cash.
It can take a few weeks or months to sell a life insurance policy, though.
Do I Get a Refund When Calling Life Insurance? 
It depends on the type of life insurance policy.
A term life insurance policy has no cash value. In that case, you won't get your money back if you cancel it later.
A permanent life insurance policy is quite different. Because it helps you build up value, you may receive a lump sum payment.
But there are fees to be deducted from the policy. And if you borrow against it, the outstanding balance will also be deductible.
Cancel or Not 
A life insurance policy can be your safety net especially if you are struggling financially. You may wish to cancel it or follow the alternatives mentioned above.
To know more about life insurance policies, please check this guide.