Unlike drinking coffee, drinking tea is less likely to cause a 'caffeine crash.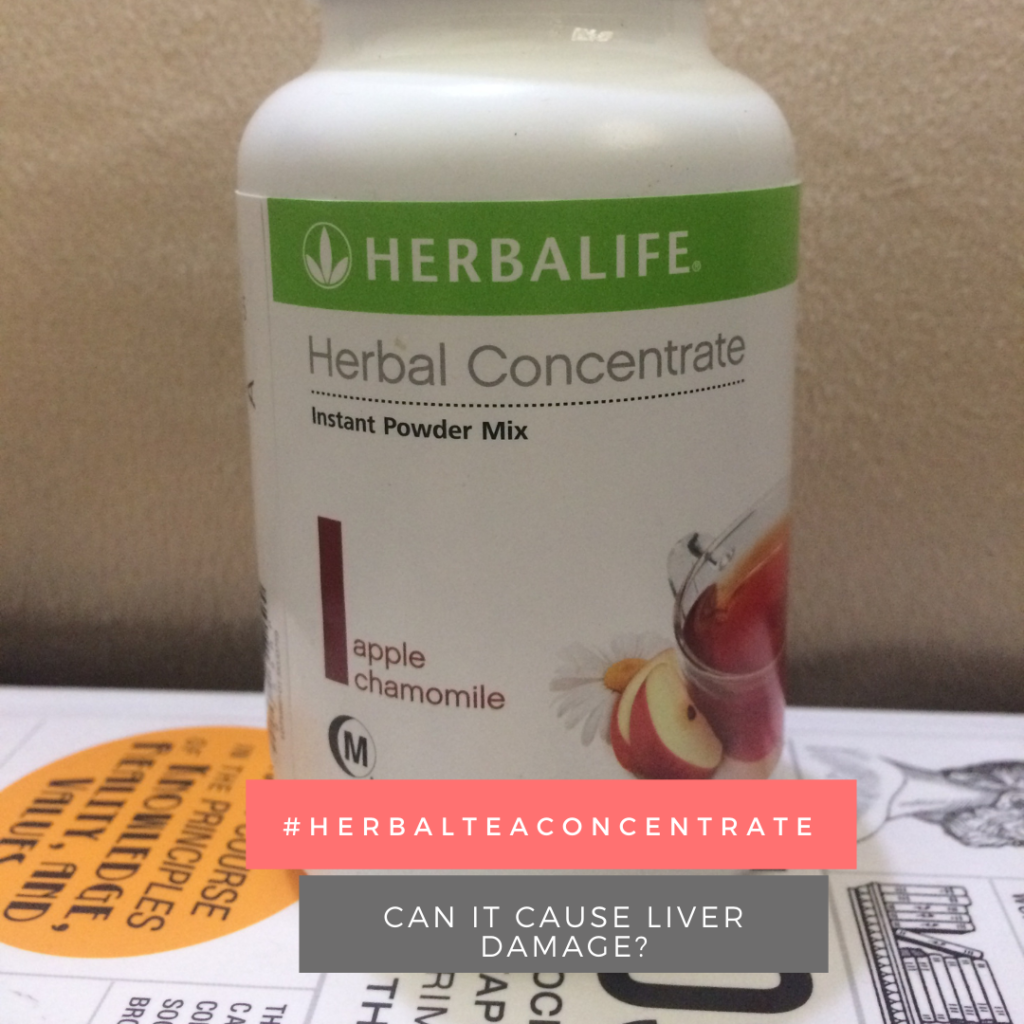 Can Herbalife tea cause liver damage? It's one of the questions I get to read about Herbal Tea Concentrate. My family takes this tea and other Herbalife products. I'm not a distributor of Herbalife. But I'm using some of its products daily. 

Can Herbalife Tea Cause Liver Damage? What the Reports Found? 
When you type in "can Herbalife tea cause liver damage" on Google, you will see results from different sources. One of them is from docwirenews. The author titled her post as "Herbalife 'Scam…" She talked about a case report in India. 
The subject took Herbalife products, particularly Formula 1 Shake Mix, Personalized Protein Powder, and Afresh Energy Drink. After two months of taking them, she experienced a loss of appetite with jaundice and transient pruritus. 
Take note. She didn't take Herbal Tea Concentrate. Still, the report said that Herbalife products might have contributed to the patient's liver injury. Furthermore, the distributor, who sold her the Herbalife products, wasn't licensed. 
It could be that the seller tampered the products. You can read more here. 
Another report is from this article. However, the author didn't state that the patient consumed Herbalife tea. You can also find another report from Righting Justice. 
All of those three sources talk about Herbalife products in general. 
And on Quora, I found a question about "Does Herbalife cause liver damage?" Again, the question didn't specify Herbalife tea, just Herbalife. 
Keep in mind that Herbalife tea is just one of the many products of the said company. 
Going back to Quora, one of the answers you will find is clearly from an Herbalife distributor. He said that Herbalife products don't cause liver damage. 
He noted that in the US, there are nearly 8 million customers. He also emphasized that the company has been in the business for 40 years. 
He then pointed out a report from the Scientific Committee of the Spanish Agency for Food Safety and Nutrition. The report didn't mention that every case is from taking Herbalife products. 
"There seems to be no link between the hepatic anomalies noted and the consumption of a specific product. The adverse effects are rather associated to the particular habits of consumption of these products that have been attributed with benefits for slimming and for improving general wellbeing. It is not uncommon to find examples of rapid weight-loss behaviour among this group of people, with combinations of food-deprivation alternating with other eating habits and/or taking different botanical extracts or synthetic products or, more generally, taking food supplements to which promising slimming properties have been attributed."
Another user said that it can cause liver damage because some of the products contain fructose and isolated soy protein. Most foods, however, contain these ingredients. But not all of those who took them had liver damage. 
Still, none of these answered the question, "Can Herbalife tea cause liver damage." When people talk about Herbalife, they immediately think of the replacement shakes to lose weight. 
But these shakes are just some of the products of Herbalife. 
So, the question is, "Can it really cause liver damage?" 
My answer? It depends. 
It always depends on your eating habit. If you pair Herbal Tea Concentrate with, say, alcohol and other food and beverages that can cause liver damage, then it's likely that you will suffer from liver damage. 
Those reports didn't actually look at the eating and drinking habits of those people who reported liver damage after taking Herbalife products. 
If indeed, Herbal Tea Concentrate can cause liver damage, then millions of Herbalife tea users are now suffering from liver damage. 
Even though some doctors don't like recommending Herbalife products, other doctors are more open-minded. Some users of Herbalife tea are medical doctors. 
If you have bad or good experiences about Herbal Tea Concentrate, please share them with us by leaving a comment below. You may also visit our online shop to know more about Herbalife tea and other Herbalife products. Or you may check out our in-depth review of Herbalife tea.