Read HCG diet reviews first before following this diet plan.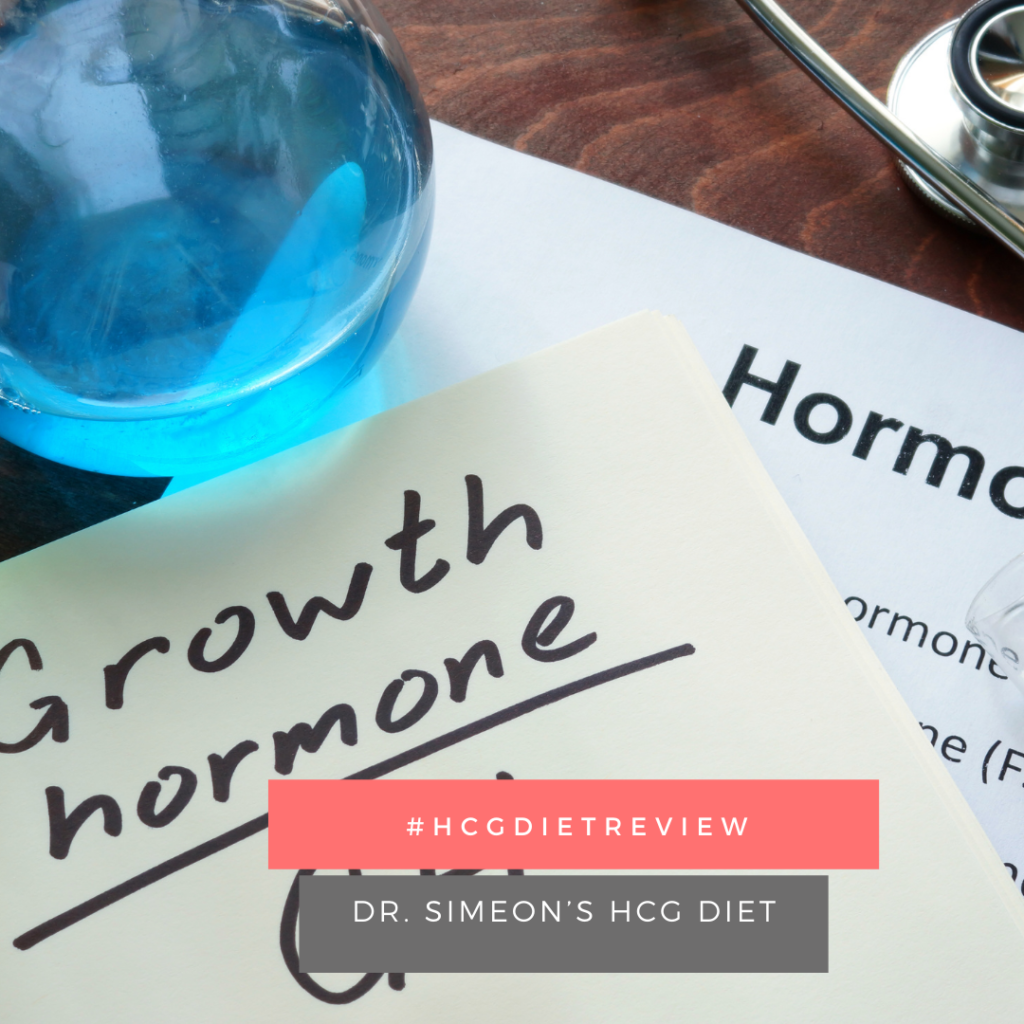 "Use a natural hormone and lose pounds of weight."
This is the promise of Dr. Simeon's HCG diet plan.
HCG Diet Reviews: What is that Natural Hormone?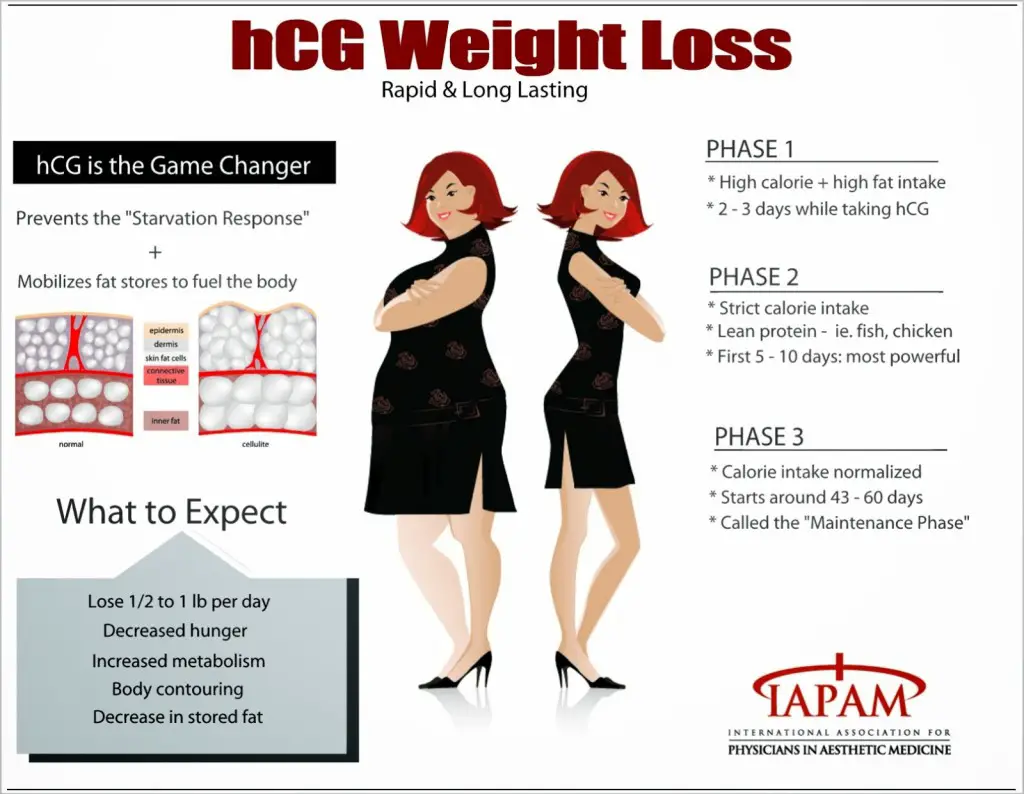 HCG Diet Plan
Well, you have guessed it – HCG or human chorionic gonadotropin. It is the same hormone your body makes during pregnancy.
To enhance your weight loss ability, HCG diet reviews said that it could reset your metabolism.
The result? You will lose pounds of weight a day without you feeling hungry or weak.
But science says that any low-calorie diet will surely result in weight loss.
The sad thing is that your weight loss has nothing to do with the injection of HCG.
This diet plan requires an intake of 500 calories a day for up eight weeks. You will have to incorporate your calorie restriction with injection of HCG or intake of homeopathic products, like sprays and oral drops, which you can purchase at a store.
Is the injection illegal?
Although HCG diet plan is not approved by the FDA as a weight loss plan, the HCG shots are legal. That is, if it is injected or administered by a health care provider.
The OTC products, on the other hand, are illegal. In fact, the FDA has already sent warning letters to those stores that sell these HCG products.
---
How it works?
As mentioned earlier, no one knows for sure how it works. Although it is associated with rapid weight loss, no doctor could explain how the HCG could help in weight loss.
Most critics of HCG diet reviews claimed that it is the calorie restriction which makes you lose weight and not the hormone injection.
Other critics of HCG diet reviews said that the entire diet plan cannot maintain the weight you have lost. This means that you cannot keep it off.
---
Odd rules of HCG diet plan
Another thing that critics do not like about this diet plan is its odd rules, like the consumption of one vegetable per meal.
You are also not allowed to use oil, body lotions and other hygienic products.
You must also avoid applying oil, body lotions and hygienic products.
Then, you should limit your HCG hormone injection to odd cycles, such as 23 and 46 days.
You are also not allowed to exercise.
Plus, there are no guidelines regarding the dose of HCG. Thus, most providers use random dosing of the hormone, which is wrong.
---
What is HCG?
HCG is hormone that is injected to treat infertility in women and men.
Its role in weight loss can be traced back to the 1950s. When A.T.W. Simeons, a British endocrinologist, injected HCG to obese patients, they have lost those stubborn clumps of fat.
However, it only worked when the subjects were in a near-starvation diet.
As a result of that discovery, Dr. Simeon touted HCG as a potent appetite suppressant. Because of its ability to control cravings, you can easily bear a 500-calorie diet.
He also claimed that HCG could tackle trouble spots, like those found in the stomach, upper arms, thighs and buttocks. It eliminates fats while preserving muscle.
The modern-day HCG diet plan is based on how Simeon introduced HCG. That is, you will follow a low-calorie plan (500 calories a day) and inject yourself with HCG or take in diluted HCG that you can get from an online drugstore.
---
What the FDA says?
As mentioned, the FDA did not approve it as a weight loss plan. However, it does say that this type of product is not dangerous.
But it is just deceptive considering the fact that it does not have clear evidence that it can indeed help in weight loss.
The FDA recommended those who sell such products should have a warning label on their products that they do not have concrete proof in accelerating weight loss.
The products must also carry a warning that they cannot suppress hunger or numb the discomfort, which is typical of those who are in a low-calorie diet.
But some doctors in the US are prescribing HCG for daily injections. They are typically injected or inserted into the thigh.
An in-house physician prescribed injections to their clients, who can opt for a 23-day plan or a 40-day regimen. Clients must take a six-week break to prevent their bodies from becoming immune to the effects of HCG. Then, they can resume the injections to complete the different cycles.
---
What to eat when on HCG diet plan?
There are no guidelines on how you spend your daily 500 calories. But you must choose organic meats, fruit and vegetables, as well as fish.
You cannot eat sugar, carbs, and dairy. Drinking alcohol is also off limits.

Your morning meal can consist of a cup of coffee and an orange.

For lunch, you can have tilapia and asparagus. No. You cannot have rice.

In the afternoon, you can have a piece of fruit, like apple or banana.

For dinner, HCG diet plan can consist of tea, crab, and spinach.
Now, if you have cheated, you are encouraged to drink water for the whole day and eating nothing but apple.
You must do it to squeeze out the water weight and help you get back on track.
When following this diet plan, you must make sure that you include one protein, fruit, bread and vegetable.
You can eat chicken breast, lobster, crab or shrimp. But you must make sure that you do not eat their fats. You cannot eat salmon, herring, tuna and eel as they are high in fats.
For veggies, you can have beet greens, tomatoes, fennel, red radishes, asparagus, cabbage, and chicory.
You can have bread. But it must be one breadstick or melba toast.
The best thing about Dr. Simeon's HCG diet is that it lets you drink as much coffee and tea as you want. Plus, it lets you drink a tablespoon of milk a day.
Although you have sugar substitutes, you cannot use them to sweeten your drinks.
And remember, no butter and oils when you are on HCG diet plan.
---
Has it been shown to be safe?
Reports are inconclusive. Some say that it is safe and effective while others consider it as ineffective and dangerous.
The FDA approved HCG for infertility but it did not approve the product for weight loss. Thus, you should stay away from using OTC weight-loss product containing HCG.
Companies that do sell these OTC products with HCG are obviously breaking the law.
---
Why people are still intrigued about it?
It is true that HCG diet plan is effective in helping you lose weight. Because of that, there has been a lot of talk about this diet plan.
But the weight loss is not the result of the injection of HCG. Rather, it is the result of calorie restriction to the point of starving yourself.
When you submit yourself to a 500-calorie diet a day, you will surely lose weight with or without the HCG.
But who can sustain such calorie restriction? Five hundred calories a day is just too much.
When you undergo a very low calorie-diet, you will have to endure the risks involved, like irregular heartbeat, imbalance of electrolytes and formation of gallstone.
---
What side effects you can expect?
The HCG diet plan can cause dramatic weight loss. But it comes with risks.
Headaches, leg cramps, breast tenderness and temporary thinning of hair are just few of the side effects of this diet. Constipation and blood clots may also occur.
The FDA has also received single report about a dieter who followed this plan and developed pulmonary embolism.
Because the study of HCG is limited, the potential risks are not provided.
At this point, doctors are still gathering data. Thus, there are no clues as to whether or not this diet plan can cause heart attacks, cancer and stroke.
Just because there are no reports about those conditions does not mean that they do not or will not occur. At this point, doctors cannot say that it will or it will not.
HCG is safe for fertility. But it may not be safe for obesity treatment. And if you pair it with extremely low diet, you should expect to experience severely negative effects.
---
What dieters think about this program?
They did lose weight. Some of them have even lost 26 pounds within a few weeks. The fats in their thighs were gone. They also said that they did not feel hunger.
Unfortunately, some of them felt ill. In one of the reviews of HCG diet, a dieter said that she could no longer climb stairs without experiencing difficulty breathing. The effort of going up stairs is too much for her muscles.
After the dieter stopped following the plan, she has regained her weight. Not only that. She has gained additional five pounds. For her, the effort she made was not worth it.
---
The problem with a 500-calorie diet.
A 500-calorie diet, whether it is the HCG diet plan or not, can make you lose weight. You can lose more than a kilo per week.
But this calorie restriction can lead to malnutrition. Fitness experts and doctors only recommend restricting yourself to 1,200 calories a day. Do not go beyond that number.
Else, you will experience severe bone and muscle loss. Death may even happen if you follow an extremely low-calorie diet.
The side effects can be truly overwhelming. This is especially true if it is your first time to try a diet plan.
But you can start as soon as possible. However, in one day, you will feel irritated and tired.
---
Is it a crash diet?
Many experts say that it is. We think that it is more than a crash diet. Plus, it is expensive as you need to purchase homeopathic HCG products or HCG injections.
Thus, we recommend a sensible route, which is to choose healthy foods and pair them with a healthy workout. This is not a secret but many people opt to use other diet plans that do not work.
Of course, when you choose to just eat healthy foods, you must also consider limiting portion sizes.
There is no such thing as a magic bullet when it comes to weight loss. What the HCG diet plan does is that it only restricts your calorie intake to the extreme.
---
Wrapping Up
If you want to be skinny like Ariana Grande, then the HCG diet plan is a diet you can follow.
If you want to have a body like Taylor Swift, Dakota Johnson, or Gisele Bundchen, then the HCG diet plan can help you out.
But sticking to this plan is very hard to do. In fact, the level of effort for this plan is high. It is uncomfortable. It is dangerous. A 500-calorie a day can cause you to feel exhausted throughout the day.
With such calories, you cannot meet all nutrients that you need for a day. Plus, you may not get enough protein and fiber. Even in a 1,200-calorie diet can be very challenging to obtain the right vitamins and minerals without the use of supplements.
However, some doctors do recommend this type of diet to those who are extremely obese. But the calorie restriction is only up to 1,000 calories a day. This type of diet can be good for those who are suffering from high blood pressure.
Those who are recommended to undergo a very low-calorie diet must be supervised carefully by their doctors.
Fans of Dr. Simeon's HCG diet plan could say that anyone could follow it. But that does not mean it is without risks. It is not safe. This is especially true if you have certain medical condition. Some dieters are even required to drink extra skim milk to make up for the insufficient amount of protein intake.
But you must not expect immediate results. Without dieting, you can lose weight as long as you restrict your calorie intake to 1,200 calories a day. But do not go beyond that line. Else, you will suffer from extreme complications. 
For a safe way to lose weight, choose IF or OMAD. Read more about intermittent fasting here or OMAD here.